Missouri Summer Road Trip: Idaho & Montana
Our first road trip is in the books. We pulled back into our driveway this morning at 8:45am (yeah… AM) and immediately wanted to turn around and leave again. I'll take that as a good sign.
5,000 miles.
13 states.
Zero blown tires or roadside assistance.
Zero ticks.
Zero panic attacks.
Zero mom chill.
I'm going to work my way through the trip and recap in segments, so we don't forget all the fun details and you don't get bored reading about our adventures.
First, let me just say, that if you're looking for a aesthetically pleasing PDF download of all the top tips, tricks, hacks and must-know-tibits for brand new Rv'ers… you're not going to find that here. I am not that organized or cool.
Day 1
We pulled out of town on Thursday evening, blasting Dave Matthews after an enthusiastic family prayer for safe travels and listening ears, and made our way to our first stop: a gorgeous parking lot at a resort called Cabela's, in Post Falls, Idaho.
Lol.
We discovered this is a thing when it started to get dark and we realized we were already exhausted. So, we searched rest stops/overnight camping as we flew down the freeway at 65mph, wanting to stop for the night and gear up for our first full day of travel.
Day 1 came to an end quick.
All the truck stops were JAM PACKED, and although my dad is a truck driver, it was super intimidating. They've gotta haaaate RV'ers, right? So we kept looking – Paul, at nearby truck stops, and me on trusty Facebook groups for brand new travelers. But semis are menacing in the dark, idling loudly with their lights off. All I kept thinking about was Paul Walker in Joy Ride, and I was not in the mood for anyone to call me "Candy Cane", so we moved on to Plan B.
Plan B: Parking Lot Party
Apparently, Walmart, Bass Pro, Cabelas, and Cracker Barrell mostly all allow overnight camping for travelers and truckers – for free! We started by stopping at a Post Falls Walmart, but the crowd there looked… fun. So, we went to Cabela's, and found a quiet little lineup of good looking RVs with not a creature stirring. So, we fell in line nearest to a parking lot light, and jumped into our trailer before anyone could murder us.
It was great! Peaceful, despite my crippling anxiety that someone was gonna smash in our window and rob us in the middle of the night… but ya know, that's just life.
Survive the Night
We woke up – yay! Porter gets nauseous if we wake him up before the sun, so he shoved a Z Bar into his mouth and we piled into the truck in search of coffee and an open road. Montana, here we come.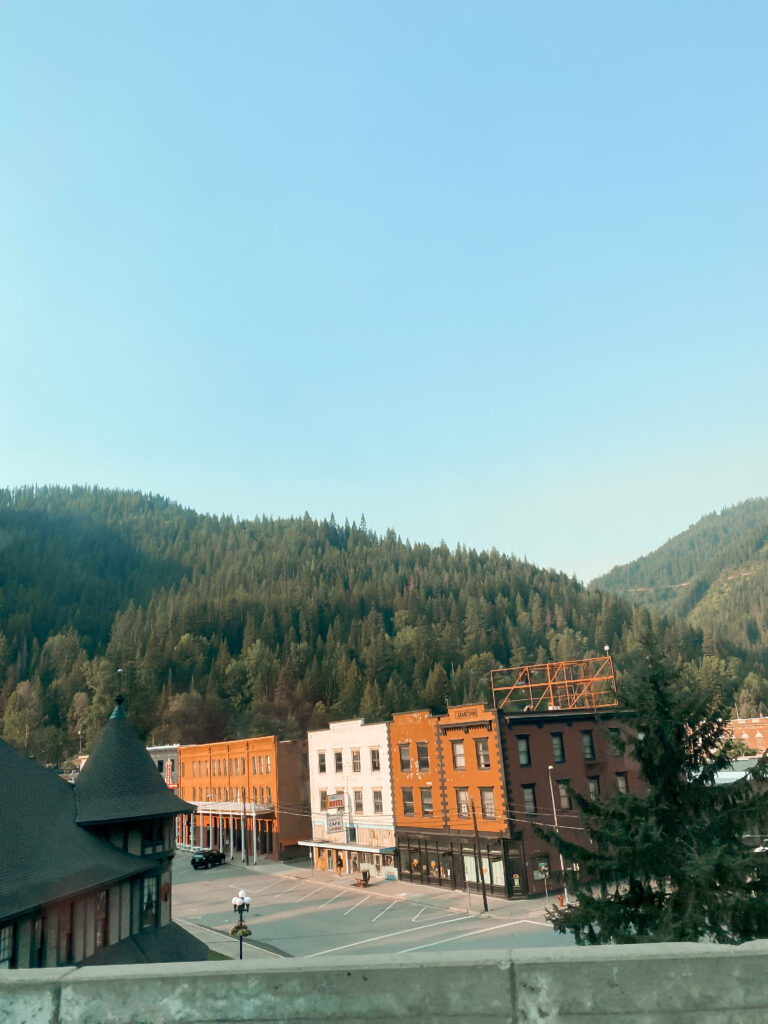 Montana
We pulled into Montana and stopped for diesel at a little roadside convenience store/coffee shop/bakery, and struck gold. This place was the cutest, and had local, handmade gifts and fresh fudge. The boys wanted treats, so they grabbed neck pillows and candy that we'd never allow them to buy at home. The tidal wave of Yellowstone gear began, and we continued on.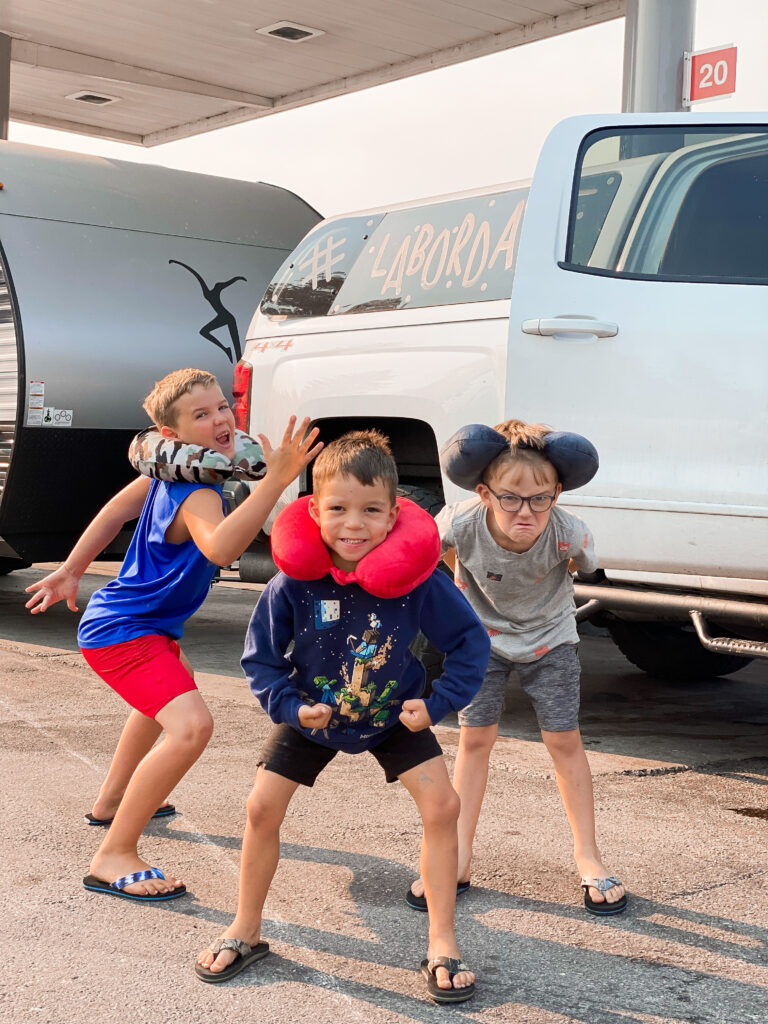 We stopped for lunch in Bozeman at a great Brewery called Nordic BeerWorks, Porter hauled me into a reptile shop, I promptly hauled him out, and we continued on to Billings.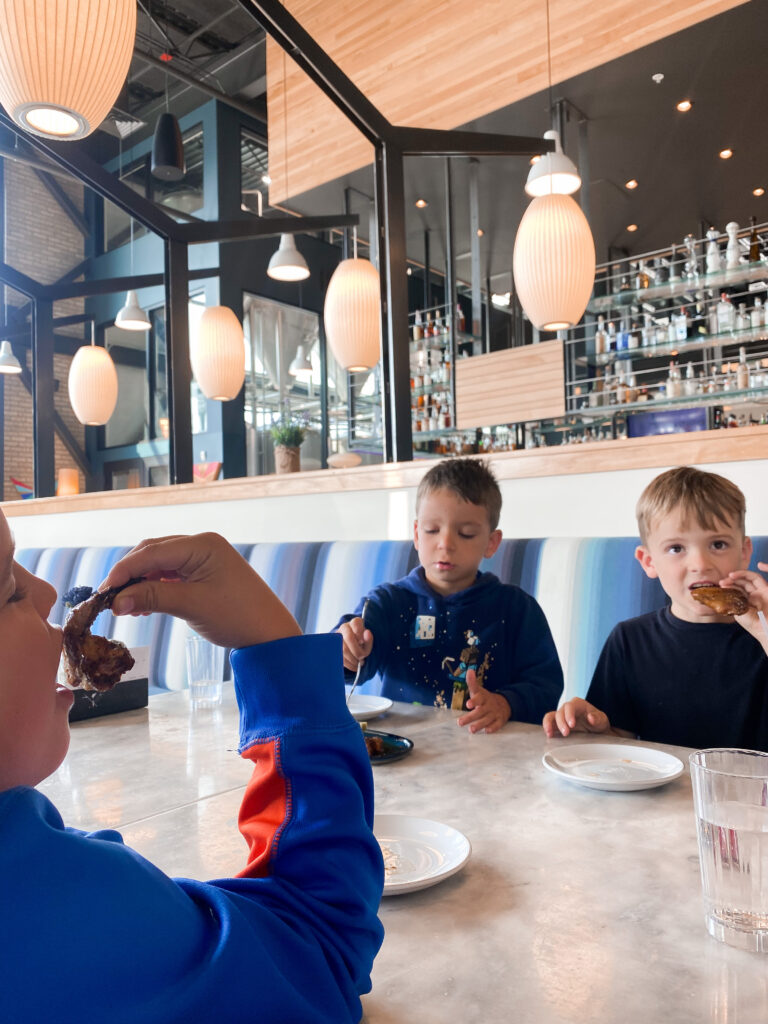 It was about 5pm when we decided to see about KOAs, so the kids could get out and run around, ride their bikes, and explore a bit. Turns out, the Billings KOA is the first ever KOA, and it's incredible. Putt putt, an awesome playground, with the whole property backing right up to the river. We were there for less than 12 hours, but it was clean and I would go back in a heartbeat.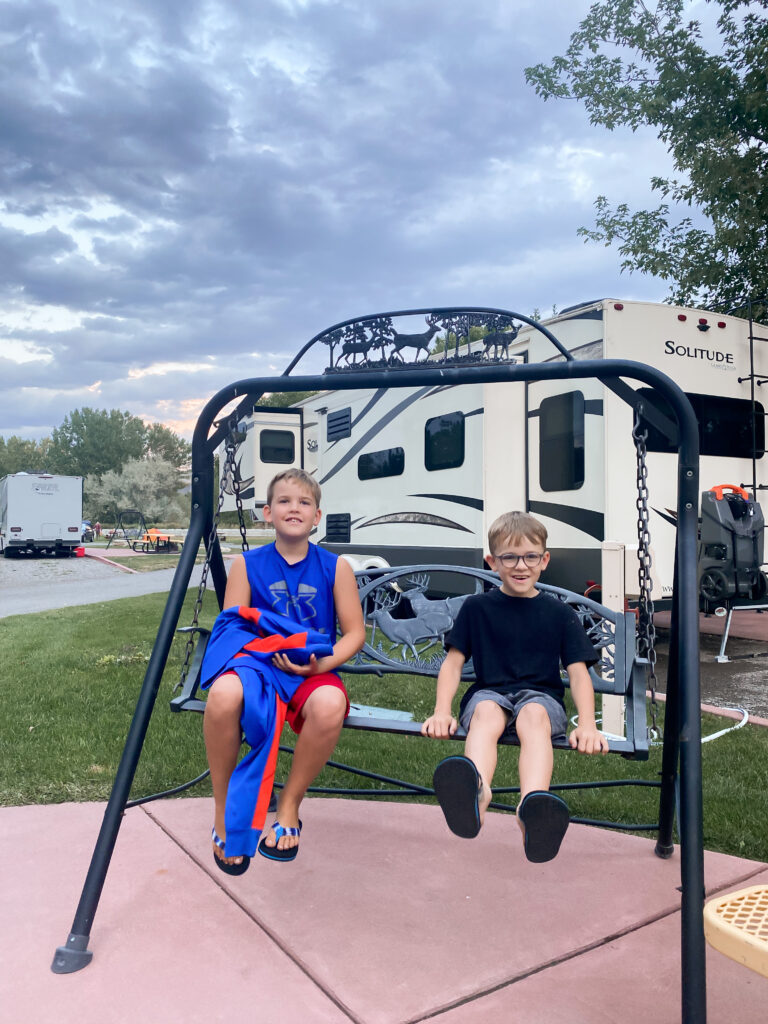 The boys got to play, and Paul and I got in a couple rounds of dice before the rain began…
…and didn't let up until we pulled into Missouri. Lol
More to come!